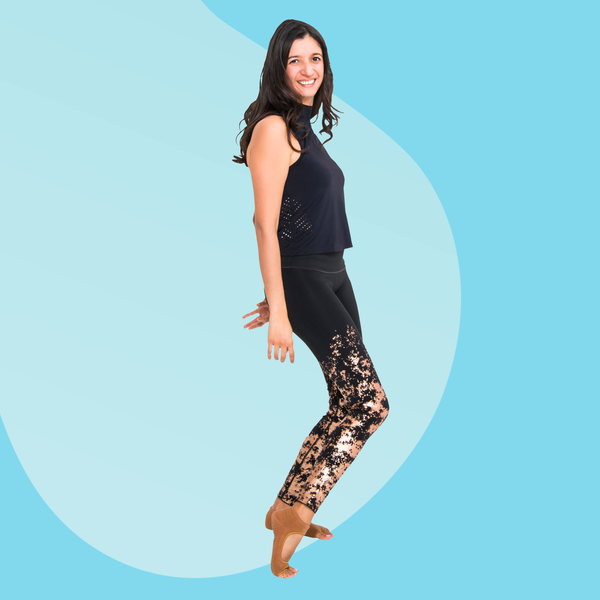 Hi, I'm Paola!
I'm a travel-lover, a mom, and Founder & CEO of Tucketts.
I was born in Colombia and have lived in many places including Paris, London, LA, New York, and currently, Colorado.
When I moved from London to Los Angeles everything was new, foreign, and lonely. Suddenly, a project to help a new friend open a Pilates studio became the beginning of an adventure that is still being lived 8 years later. And that's how Tucketts was born!
How it all started
While researching all the necessary things required to open a Pilates studio, I realized the need for grip socks that allow the feet to feel free and fully engaged, as well as the ability to fit all shapes and sizes of feet and toes. After sharing these thoughts with other practitioners, instructors and podiatrists, I came to understand that they, too, were unsatisfied with the available socks options for barefoot activities.
Yes! That was the big observation while going from one Pilates studio to another and trying different classes: feet come in different shapes, with toes of different lengths positioned in not such a universal way. As I was advancing in my pilates journey, I also discovered the importance of allowing feet to slay! Your feet work so hard, they deserve to not only feel great, but look great! Coming from a colorful country, it's hard not to bring some of that joy into the designs.
Being pregnant at the time, I shared all these ideas with my husband, who encouraged me to go from idea to execution. He said to me, "what are you going to tell our daughter? That you had an idea but you were afraid to test it? Go ahead, I support you." And that was the last push that led me to take action. 
Ever since then, creating a sustainable product and finding the balance between people, profit and planet has been my mission. At Tucketts we believe in the importance of diversifying the manufacturing industry and allowing consumers to have a positive impact with their purchase.
Tucketts today is considered to be the best gripper sock in the market. Innovation and sustainability remain the key pillars of my mission.