Already a Tucketts Wholesaler?
TUCKETTS WHOLESALE
Grow your business and earn additional income for your studio, all while boosting your clients confidence and supporting their fitness goals with the best grip socks!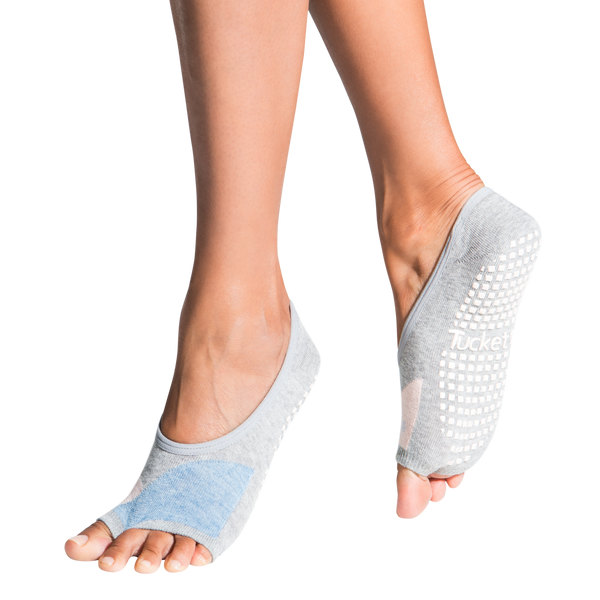 Why become a Tucketts wholesale partner?
Tucketts is proud to work with a strong network of wholesale retail partners who love selling our high-quality sustainable non-slip socks as much as we do.
Get a Wholesale Partner deal by purchasing Tucketts socks in bulk. We offer sizable discounts on our Wholesale bulk prices, depending on the partnership and order.
Toeless grip socks are becoming increasingly popular with both fitness enthusiasts and folks experiencing foot health issues alike. Our patented anti-sweat, non-slip socks are a great way to make your fitness studio or e-commerce shop stand out.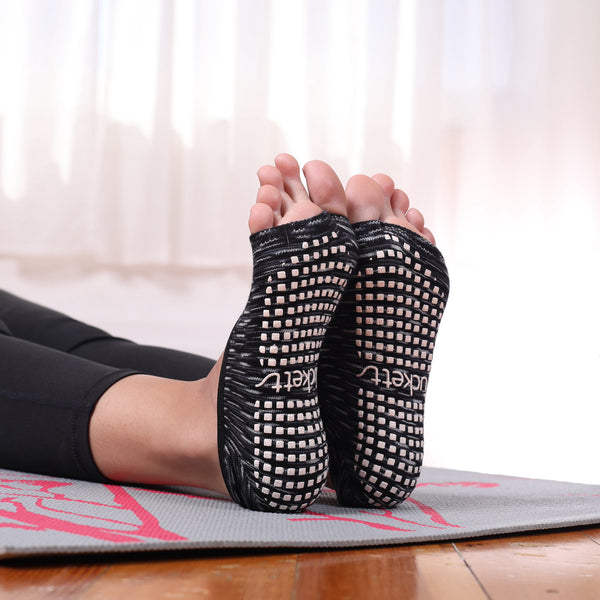 Tucketts are for everyone
Our unique open-toe design is easy to wear, fits most shapes and sizes of feet and toes, and allows your customers' toes to have complete sensory contact with the floor, promoting their foot-brain connection and improving balance and mobility. This means they can feel more confident and supported during their favorite activities:
Dance, pilates, barre, aerial arts, martial arts, yoga, ice skating, or just walking around home and getting pedicures!
We offer a wide variety of toeless and closed-toe grip socks and leg warmers with:
Fresh designs
Mix and match styles and designs per order.
Best product guarantee
Keep only your best sellers in stock!
Guaranteed sale return policy
We replace any returns unconditionally.
Private Label Customization
Choose your style, logo, and colors on any sock at NO EXTRA COST to manufacture.
Nominal design fee applies and will be credited toward order.
Low minimums
Testimonials
"Love love love Tucketts grip socks! They are the ONLY barre socks we use in our barre company! Easy on and off, beautiful designs, and durable. As an added bonus, we love supporting Tucketts as a company because of their dedication to eco-friendly solutions and women-run businesses. Tucketts customer service is also top notch and working with them is an absolute pleasure."

Super popular and great price point. The socks are also a great alternative to barre socks that are tough to put on with each toe space.

Easy to order, pictures matched product, customers love.

"I always push the fact that the feet should be worked out. Once they understand that their feet are the base of their gravity line and they're very important to set up proper posture, they change their mind...I really recommend Tucketts as the sock to pick when working out with pilates, barre yoga, anything. It keeps you safe from slipping off if that's the risk for you during the workout, and it also gives you so much space for your toes, to your foot in general, to really create and improve this foot-brain connection."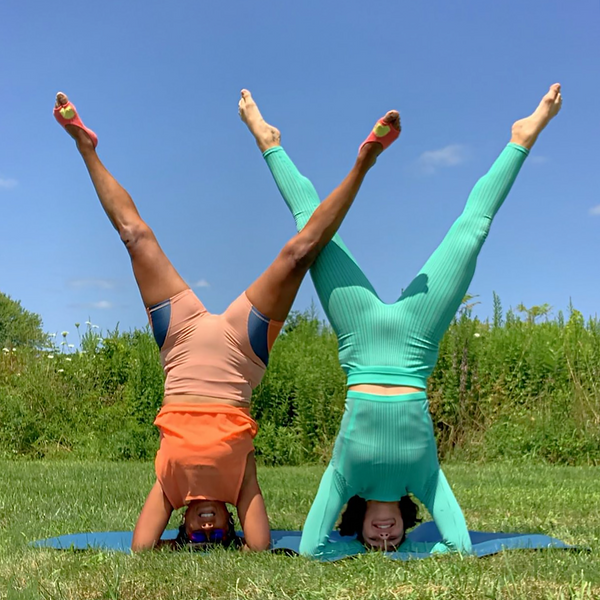 How to become a wholesale partner
1. Fill out the wholesale application
Complete your application by answering a few simple questions about your business.
2. Order your Tucketts socks
Once your application is approved, you can purchase your Tucketts socks in bulk and enjoy our special Wholesale Partner pricing.
3. Enjoy more happy customers
From yogis to pilates-lovers, ballerinas to barre buffs, our clients crave the confidence, comfort, and support that Tucketts toeless grip socks provide.